Our mission is to introduce children to team sports using our unique youth sports entertainment approach that has been tested and proven for over 30 years and across numerous state lines."
We have over 30 years of experience creating the most effective youth sports programs that will help make your franchise a success!
Our unique 3-Pillar Approach has helped make us the best "Youth Sports Entertainment" franchise in the country.
PROGRAM QUALITY
Our management team has a wealth of industry knowledge spanning over 100 years. Programs have been time-tested for decades and are continually enhanced.
Over the past 30 years, we have enlisted P.E. teachers, athletic directors, advisors, and coaches to help create the quality programs we offer today.
INNOVATION
We constantly evolve to create the nation's most innovative youth sports program. We coined "Youth Sports Entertainment" to help describe our expansive curriculums, programs, and offerings.
In 2014, we dramatically evolved our business from a club model only to adding a retail model as well. Hi-Five Sports Zone was born and became the first small-box retail sports facility. We added unique operating components such as the "Murphy Mart Reward Center," now digitized, to help children develop financial literacy. Today, you can find Hi-Five Sports Zone locations across the US.
We implement the latest technologies to create efficiencies throughout the organization and help every franchisee in our Hi-Five Sports family thrive.
ACCOMODATION
Our expansive, knowledgeable team features industry experts in childhood development. What does that mean? It means we know what kids need and what parents want.
We offer specialized programs for children and the dedicated parents who support them. Our goal is to go above and beyond to ensure that every aspect of our business caters to the needs of each family. This includes everything from our location set-up, parent communication, and available times of our programs. At Hi-Five Sports, we partner with parents and try to honor special requests that help our Hi-Five Sports families.
Hi-Five Sports views team sports as a vehicle for improving children's current and future well-being. Now more than ever, the need for children to be physically active and disconnected from technology is critical. Life lessons learned through sports are vital to personal growth, and we risk leaving generations behind. The personal growth principles we place enormous value on and reward through our "Murphy Mart" include:
Youth recreational sports is something for the whole family. At Hi-Five Sports, we foster a youth sports entertainment culture, where we maintain a great balance of fun and fundamentals! We take sports seriously, but with a sense of humor.
RYAN
TUCHMAN
Ryan has been involved with Hi-Five Sports since its inception in 1990. Prior to joining Hi-Five, Ryan assisted several start-ups in launching marketing and sales departments. In 2011, Ryan successfully launched new locations across state lines in AZ and CA. In 2014, Ryan created and launched the very first Hi-Five Sports Zone location. Under his leadership Hi-Five Sports Franchising launched to meet the growing demand in late 2015. Today, he continues to work closely with each franchise to ensure they perform at the highest level.
DANNY
TUCHMAN
Danny is in charge of ensuring overall program quality and training. His ability to take coaches under his wing and turn them into local celebrities is like none other. He grew up participating in all Hi-Five programs. He coached at Hi-Five since he was 15 years old and continues to impact the lives of thousands of families in Chicagoland area to this day. Danny was an integral part of training our new operators in our company owned locations in AZ and CA. His role is to ensure all franchisees are experts just like himself.
MARV
TUCHMAN
Marv founded the very first Hi-Five location in the North Shore suburbs of Chicago in 1990. He also co-founded the second location in downtown Chicago in 2000. He has been instrumental in laying the blueprint for what Hi-Five stands for to this day. Most importantly, he spent decades grooming his two sons, Ryan and Danny to take Hi-Five to the next level. Marv continues to advise our management team and franchises. If you happen to stop by our flagship Hi-Five Sports Zone location in Northbrook, IL you will see Marv's continued passion for the brand.
RICHARD
CONSTANTINE
For 15+ years Richard has been working with businesses spanning multiple Industries by offering accounting and financial consulting services. Since 2012 he has managed the books for a number of youth sports oriented businesses. Richard comes to Hi-Five with a unique financial skill set that is a great value add for our Franchisees.
SANDRA
ERDTMANN
Sandra Erdtmann brings over 25 years of combined marketing experience and results-oriented design to Hi-Five Sports. As a creative and strategic lead in the agency and corporate world, Sandra delivered award-winning campaigns, unique digital experiences and has launched dozens of new brands into the marketplace, providing a roadmap for success. Her passion for all things sports and robust experience will help ensure Hi-Five Franchise's and its Franchisees' continued growth in the marketplace.
HOWARD
ROTHENBERG
Coach "H" has been at camp every summer since 1975 having gone through the ranks of Camper, Counselor, Unit Head, Assistant Director, and Director at private and not-for-profit camps in the Midwest. In 1999 he and his wife achieved a lifetime goal of owning and operating their own camp in Charlottesville, VA. He is also the Professional Development chair for American Camp Association Virginias Leadership Council.
SETH
TEMKO
Seth has over twenty years' experience starting new or growing existing businesses at the executive level in product management, technology development, marketing and go-to-market positions at companies such as Monster.com, Global Payments and others. Seth worked alongside our CEO for four years and assisted with the transition from a local family business into a national franchise organization. He continues to advise the management team with matters relating to technology and higher-level marketing initiatives.
DAN
DONDIT
Dan has been involved with Hi-Five Sports since its inception in 1990. For the past 30 years he has been a camp director, director of operations, as well as assisting franchisees with camp training and development. Dan has also been an elementary and middle school Physical Education teacher for over 35 years. Aside from teaching, Dan has also coached middle school, high school, and college soccer, basketball, and Volleyball.
WHAT OUR FRANCHISEES ARE SAYING
"I am thrilled to have found my calling. Being able to combine my passion of positively impacting children through sports and my entrepreneurial spirit has been life changing."
IAN THOMAS

Mount Prospect, IL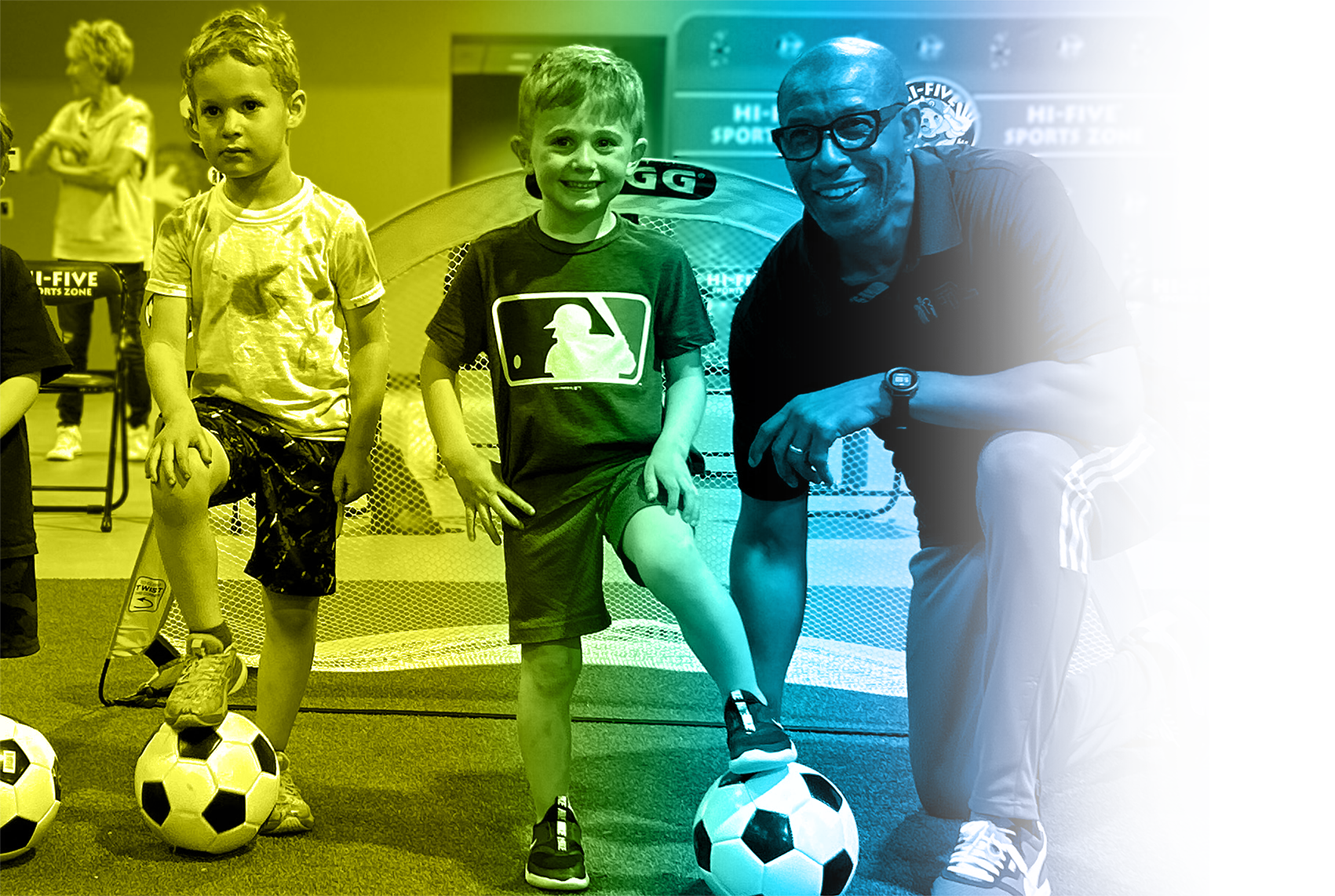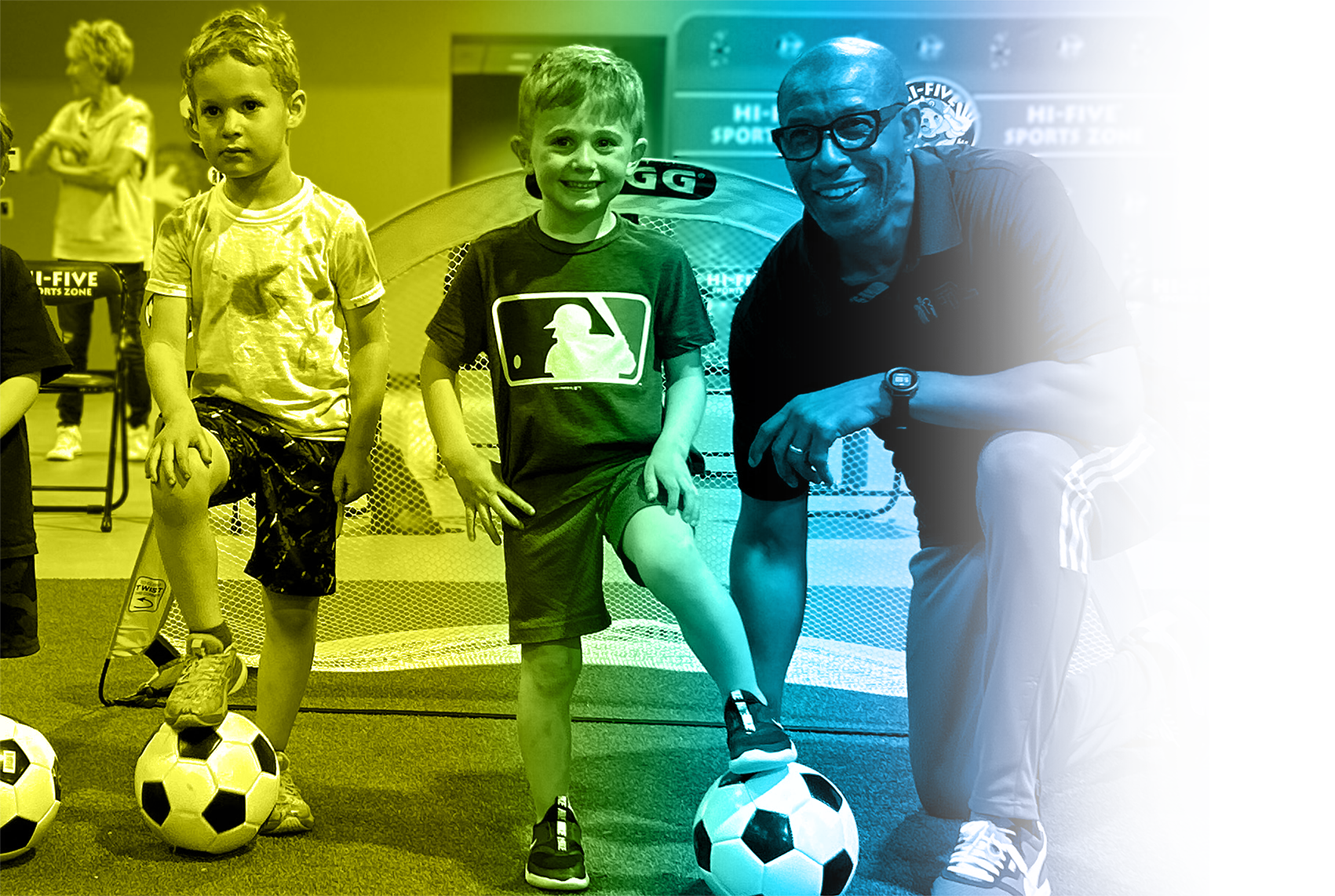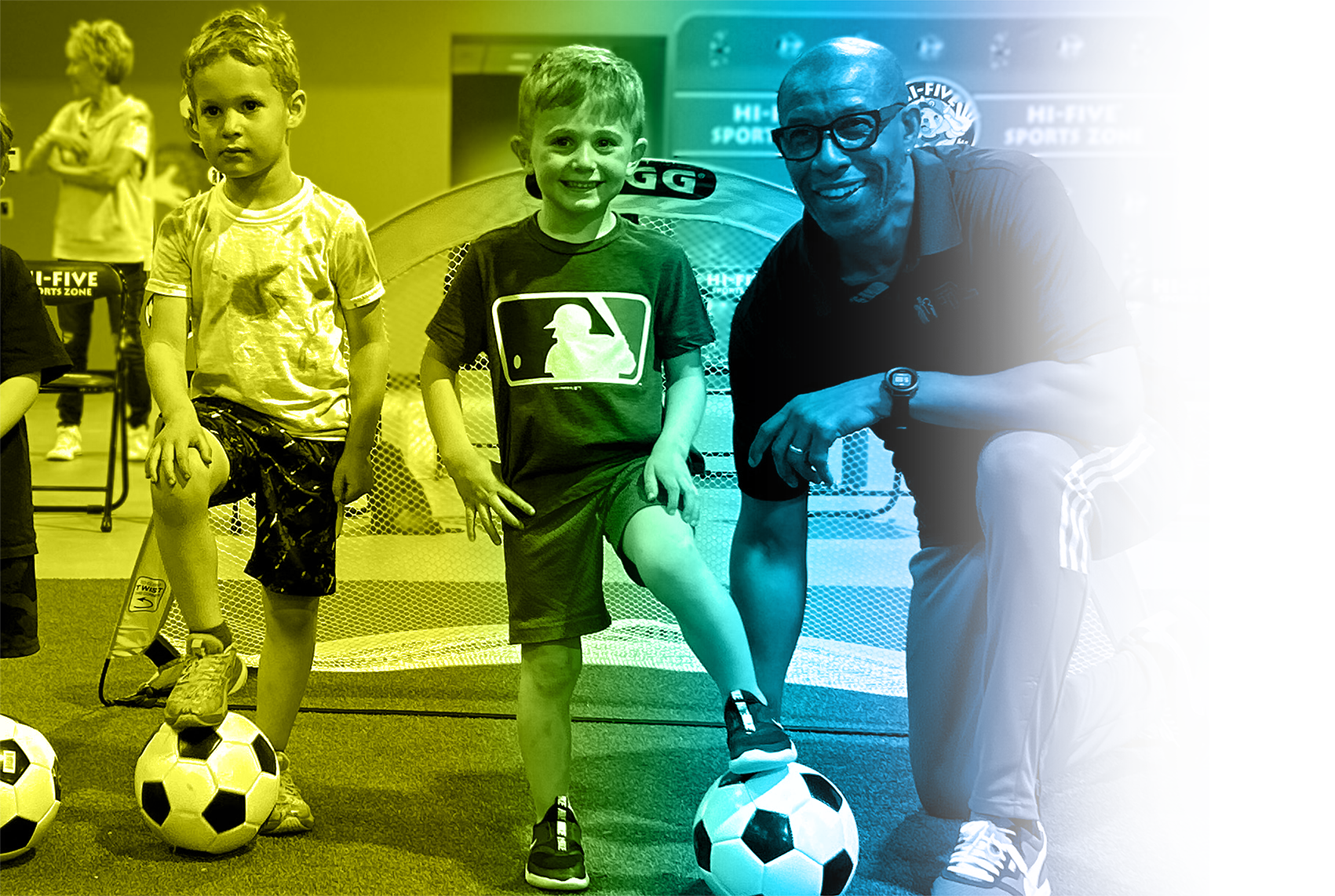 WHAT OUR FRANCHISEES ARE SAYING
"As a new Hi-Five Franchise owner I've really appreciated the teamwork and support I've received from our corporate office and other franchise owners. Hi-Five Sports really has been a great decision for me!"
REGGIE PERKINS

Eden Prairie, MN
WHAT OUR FRANCHISEES ARE SAYING
"At my core, I'm a coach who loves coaching. Being part of Hi-Five Sports includes direct collaboration with Ryan and the other franchisees, ensuring I have the tools to succeed and the help I need to reach my financial goals."
JOE RAM

Bay Area Peninsula, CA